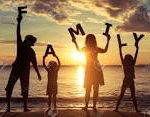 6/18/2019 Notice to Housing Choice Voucher Participants – Seeking Advisory Board Members
HOUSING CHOICE VOUCHER/SECTION 8
The Voucher program enables very low income families and individuals to rent privately owned homes, town-homes or apartments anywhere in Delta County.  Participants qualify based on income and family size and rent is approximately 30% of the household's adjusted monthly income.  The rental units must meet an acceptable level of health and safety standards.  Delta Housing Authority pays rental assistance in the form of a Housing Assistance Payment directly to the landlords. Currently, Delta Housing Authority manages 226 vouchers throughout Delta County.
Click here for the Housing Choice Voucher/Section 8 Pre-Application