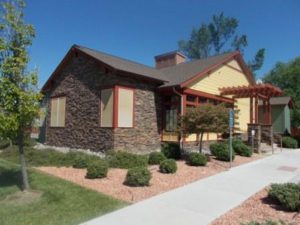 Welcome to the Delta Housing Authority of Delta, Colorado.
Mission Statement

The Housing Authority of the City of Delta will, within Delta County, assist in providing housing that is safe, decent and affordable.
Vision Statement
To provide a professional work environment that will place customer service as a priority, while giving each client a "hand up" not just a "hand out" during their period of transition.
Our Staff:
Housing Programs
Erika Nieto
Public Housing/Rural Development
Housing Choice Voucher/Section 8
Paul Hensyel
Villas at the Bluff
Reception
Marie Guillen
Receptionist
Housing Rehabilitation Programs
Todd Wicklund
Rehab Technician
Stephanie Depaiva Rapozo
Rehab Loan Technician
Maintenance
Ernie Tafoya
Maintenance Supervisor
Steve Brown
Maintenance Technician
Travis Lucero
Maintenance Technician
Directors
Ute Jantz
Executive Director
Cathy Karch
Administrative Services Director
 Delta Housing Authority
501 14th Street
Delta CO 81416
Office Phone: 970-874 -7266
TDD 1-800-545-1833
FAX: 970-874-8612

Limited English Proficiency services are available.
Habilidad limitada en inglés está disponible
Office Hours: 8 a.m. to 4 p.m. Monday through Friday