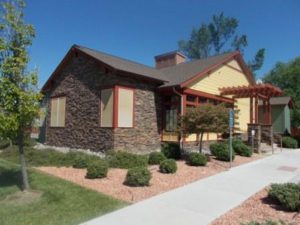 Welcome to the Delta Housing Authority of Delta, Colorado.
 NEW OFFICE HOURS!!!!
Monday through Friday
12:00 pm through 4:00pm
(8:00 am through 12:00 pm by appointment only)
Job Opening:
Property Management. The Delta Housing Authority is accepting applications for a full-time Housing Technician position. Under the direction of the Housing Operations Manager, the work involves timely and accurate completion of application, certification, and recertification processes, assisting the Housing Operations Manager with day-to-day property management tasks. High school diploma or GED required, and two (2) years of relevant experience in the housing or social services field, or an equivalent combination of education and experience sufficient to fulfill essential position functions. Valid Colorado driver's license required. Pay rate $18.71- $27.47/hr. For a job application and further information, please contact Erika Nieto at 501 14th St., Delta, CO 81416; 970-874-7266 ext. 2; [email protected]. The Delta Housing Authority is a Drug Free, Smoke Free Workplace/Equal Opportunity Employer. Position open until filled.
Public Notice:
On September 26, 2023, the Delta Housing Authority intends to conduct its annual public hearing to solicit comments regarding any changes to the goals, objectives, and policies of the agency, including but not limited to the Administrative Plan, Admissions and Continued Occupancy Policy (ACOP), Lease Agreement for Public Housing Program, etc.  The hearing will be held at 10:00 a.m., at the Community Room of the Delta Housing Authority, 511 10th St., Delta, CO 81416.  Anyone who is interested in speaking is encouraged to participate and present written or verbal comments.  Written comments will be considered until September 26, 2021, at 11:00 a.m.
Information relevant to the hearing and any determination of the agency regarding changes to the goals, objectives, and policies of the agency to be considered at the hearing, are available for review by the public during normal business hours at the DHA business office, 501 14th Street, Delta, CO 81416.
In accordance with the Americans with Disabilities Act, it is the policy of the Delta Housing Authority to offer its public programs, services and meetings in a manner that is readily accessible to everyone, including individuals with disabilities.  If you are a person with a disability and require information or materials in an appropriate alternative format; or if you require any other accommodation, please contact Erika Nieto, Housing Operations Manager, a minimum of three days in advance of the hearing at 970.874.7266 ext. 5 or TDD 1.800.545.1833.  Limited English Proficiency Services are available upon request. Habilidad limitada en inglés está disponible a pedidio.  Equal Housing Opportunity.
Mission Statement

The Housing Authority of the City of Delta will, within Delta County, assist in providing housing that is safe, decent and affordable.
Vision Statement
To provide a professional work environment that will place customer service as a priority, while giving each client a "hand up" not just a "hand out" during their period of transition.
Our Staff:
Housing Programs
Claudia Simental [email protected]
Public Housing/                        Rural Development
Jasmine Huggett [email protected]
Housing Choice Voucher/ Section 8
April Sanchez [email protected]
Residences at Delta  Technician
Vacant Position [email protected]
Villas at the Bluff Technician
Erika Nieto  [email protected]
Housing Operations Manager
Maintenance
Rodney Allen
Maintenance Foreman
Eric Killins
Maintenance Assistant II
Mathew Weedman
Maintenance Assistant
Administrative Staff
Jeni Applegate
Administrative Assistant
Penny Thompson
Finance Officer
Ute Jantz
Executive Director
 Delta Housing Authority
501 14th Street
Delta CO 81416
Office Phone: 970-874 -7266
TDD 1-800-545-1833
FAX: 970-874-8612

Limited English Proficiency services are available.
Habilidad limitada en inglés está disponible
Office Hours: 12 p.m. to 4 p.m. Monday through Friday