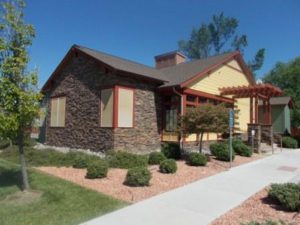 Welcome to the Delta Housing Authority of Delta, Colorado.
Mission Statement

The Housing Authority of the City of Delta will, within Delta County, assist in providing housing that is safe, decent and affordable.
Vision Statement
To provide a professional work environment that will place customer service as a priority, while giving each client a "hand up" not just a "hand out" during their period of transition.
Public Notice
On September 14, 2022, the Delta Housing Authority intends to conduct its annual public hearing to solicit comments regarding any changes to the goals, objectives, and policies of the agency, including the Five Year Capital Fund Action Plan for 2023 – 2027.  The hearing will be held at 10:00 a.m., at the Community Room of the Delta Housing Authority, 511 10th St., Delta, CO 81416.  Anyone who is interested in speaking is encouraged to participate and present written or verbal comments.  Written comments will be considered until September 14, 2021, at 11:00 a.m.
Information relevant to the hearing and any determination of the agency regarding changes to the goals, objectives, and policies of the agency to be considered at the hearing, are available for review by the public during normal business hours at the DHA business office, 501 14th Street, Delta, CO 81416.
In accordance with the Americans with Disabilities Act, it is the policy of the Delta Housing Authority to offer its public programs, services and meetings in a manner that is readily accessible to everyone, including individuals with disabilities.  If you are a person with a disability and require information or materials in an appropriate alternative format; or if you require any other accommodation, please contact Victoria Miller, Housing Operations Manager, a minimum of three days in advance of the hearing at 970.874.7266 ext. 5 or TDD 1.800.545.1833.  Limited English Proficiency Services are available upon request. Habilidad limitada en inglés está disponible a pedidio.  Equal Housing Opportunity.
Our Staff:
Housing Programs
Currently Vacant pha@deltahousingauthority.org
Public Housing/Rural Development
Jasmine Huggett voucher@deltahousingauthority.org
Housing Choice Voucher/Section 8
Brittany Aguilar    villas@deltahousingauthority.org
Villas at the Bluff
Erika Nieto  manager@deltahousingauthority.org
Housing Operations Manager
Maintenance
William Howard III
Maintenance Foreman
Steve Brown
Maintenance Assistant
Janelle Hermes                                      Maintenance Assistant
Administrative Staff
Jenifer Applegate
Administrative Assistant
Todd Wicklund
Capital Fund Coordinator
Penny Thompson
Finance Officer
Ute Jantz
Executive Director
 Delta Housing Authority
501 14th Street
Delta CO 81416
Office Phone: 970-874 -7266
TDD 1-800-545-1833
FAX: 970-874-8612

Limited English Proficiency services are available.
Habilidad limitada en inglés está disponible
Office Hours: 8 a.m. to 4 p.m. Monday through Friday