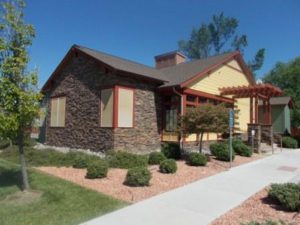 Welcome to the Delta Housing Authority of Delta, Colorado.
 NEW OFFICE HOURS!!!!
Monday through Friday
12:00 pm through 4:00pm
(8:00 am through 12:00 pm by appointment only)
Project-Based Housing Choice Voucher Program
Waiting List Open:  RESIDENCES AT DELTA
The Delta Housing Authority has opened its waiting list for the Project-Based Housing Choice Voucher Program for Residences at Delta effective February 22, 2023.  1-bedroom units for seniors age 62+.  Must meet income requirements.  The list will remain open until further notice.  Applications are available at 501 14th Street, Delta, CO 81416, or via email – voucher@deltahousingauthority.org.
Reasonable Accommodation:  Applicants who need help completing the application due to disability can make a reasonable accommodation request to the housing authority either in person at our business office located at 501 14th Street, Delta, CO 81416, or via phone 1-970-874-7266 x 3 or TDD 1-800-545-1833 (for hearing impaired), or via email – voucher@deltahousingauthority.org. Equal Housing Opportunity
Mission Statement

The Housing Authority of the City of Delta will, within Delta County, assist in providing housing that is safe, decent and affordable.
Vision Statement
To provide a professional work environment that will place customer service as a priority, while giving each client a "hand up" not just a "hand out" during their period of transition.
Our Staff:
Housing Programs
Claudia Simental pha@deltahousingauthority.org
Public Housing/                        Rural Development
Jasmine Huggett voucher@deltahousingauthority.org
Housing Choice Voucher/ Section 8
Brittany Aguilar rad@deltahousingauthority.org
Residences at Delta  Technician II
Alexander Schlosser  villas@deltahousingauthority.org
Villas at the Bluff Technician
Erika Nieto  manager@deltahousingauthority.org
Housing Operations Manager
Maintenance
Rodney Allen
Maintenance Foreman
Eric Killins
Maintenance Assistant II
Mike Osborne
Maintenance Assistant
Administrative Staff
Jenifer Applegate
Administrative Assistant
Todd Wicklund
Capital Fund Coordinator
Penny Thompson
Finance Officer
Ute Jantz
Executive Director
 Delta Housing Authority
501 14th Street
Delta CO 81416
Office Phone: 970-874 -7266
TDD 1-800-545-1833
FAX: 970-874-8612

Limited English Proficiency services are available.
Habilidad limitada en inglés está disponible
Office Hours: 12 p.m. to 4 p.m. Monday through Friday