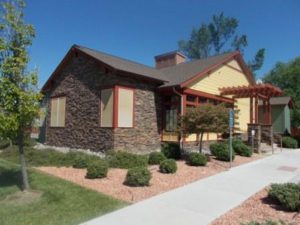 Welcome to the Delta Housing Authority of Delta, Colorado.
TEMPORARY BUSINESS OFFICE
CLOSURE ANNOUNCEMENT
TO WALK IN TRAFFIC
Delta Housing Authority (DHA) takes the health and safety of its tenants and employees very seriously. We have made the difficult decision to close our business lobby to walk in traffic until further notice. We are working our normal business hours and are available by phone and email, however all in person appointments are suspended until further notice.
For applicants or those interested in assistance, refer to our website for various information on all programs and to print applications. If you are unable to print an application, we will have application packets located near the drop box in front of our business office. Please utilize email, mail and our drop box to return or submit documents. If you have questions, feel free to call us.
For tenants please utilize email, mail and our drop box to return or submit documents. Please use the mail and the drop box to submit rent payments. At this time, we are not set up to accept payments over the phone. Maintenance will still be operating as usual, call in your maintenance requests as you normally do.
Delta Housing Authority is working hard to stay informed and current with the rapidly changing situation. We are working our normal business hours and are available by phone and email. Please visit our website as we will post updates as needed. Do not hesitate to call our office with any questions or concerns
Delta Housing Authority Business office and drop box location
501 14th Street Delta CO 81416 
Erika Nieto Public Housing 970-874-7266 x: 3
pha@deltahousingauthority.org
Brittany Aguilar Villas at the Bluff 970-874-7266 x: 5  villas@deltahousingauthority.org
Amanda Senegal Housing Choice Voucher 970-874-7266 x: 4 voucher@deltahousingauthority.org
TDD 1-800-545-1833
Mission Statement

The Housing Authority of the City of Delta will, within Delta County, assist in providing housing that is safe, decent and affordable.
Vision Statement
To provide a professional work environment that will place customer service as a priority, while giving each client a "hand up" not just a "hand out" during their period of transition.
Our Staff:
Housing Programs
Erika Nieto  pha@deltahousingauthority.org
Public Housing/Rural Development
Amanda Senegal  voucher@deltahousingauthority.org
Housing Choice Voucher/Section 8
Brittany Aguilar    villas@deltahousingauthority.org
Villas at the Bluff
Victoria Miller  manager@deltahousingauthority.org
Housing Operations Manager
Maintenance
Ernie Tafoya
Maintenance Foreman
Steve Brown
Maintenance Assistant
Geoffrey Hieb                                              Maintenance Assistant
Jeni Applegate
Administrative Assistant
Todd Wicklund
Capital Fund Coordinator
Directors
Ute Jantz    director@deltahousingauthority.org
Executive Director
Cathy Karch    admin@deltahousingauthroity.org
Administrative Services Director
 Delta Housing Authority
501 14th Street
Delta CO 81416
Office Phone: 970-874 -7266
TDD 1-800-545-1833
FAX: 970-874-8612

Limited English Proficiency services are available.
Habilidad limitada en inglés está disponible
Office Hours: 8 a.m. to 4 p.m. Monday through Friday